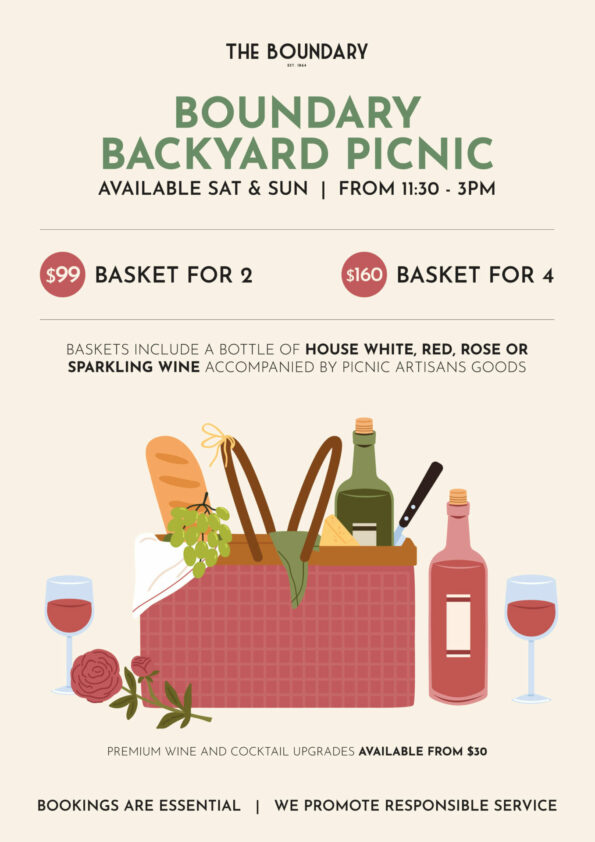 Backyard Picnic
Every Saturday & Sunday
Soak up the sun this summer with our Backyard Picnic packages!
Packages include an artisan picnic baskets filled with delicious bites like French brie, lemon and thyme olives, duck and cherry pate and breads with your choice of bottle of house white, red, rose or sparkling.
$99 | Picnic for 2
$160 | Picnic for 4
Premium wine and cocktail upgrades available from $30.
Minimum 2 pax per booking.