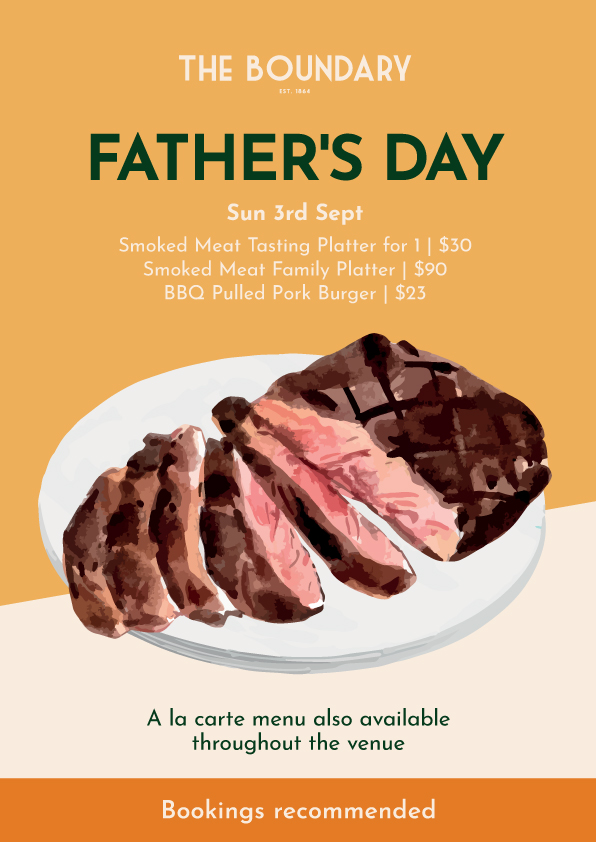 Father's Day
Sun 3rd September
The best way to show Dad some love is with an epic feed!
Our chefs are firing up the BBQ in honor of our Dad's and serving up some delicious smoked meat specials!
Smoked Meat Tasting Platter for 1 | $30
Smoked Meat Family Platter | $90
BBQ Pulled Pork Burger | $23
Looking for a lunch or dinner booking? Al la carte is available all day long!